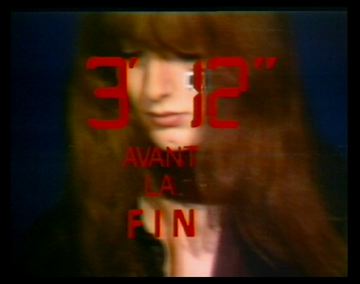 "3 minutes 12 seconds before the end" is my first video art creation.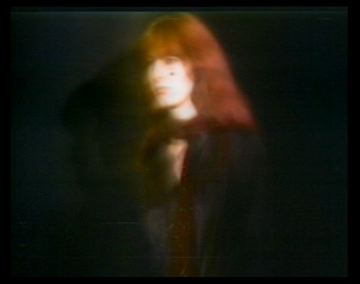 Done during my studies in the Decorative Art School of Paris, during the years 1979 to 1980, I had shown the film for the first time in Don Foresta's video art exhibition in the american center of Paris.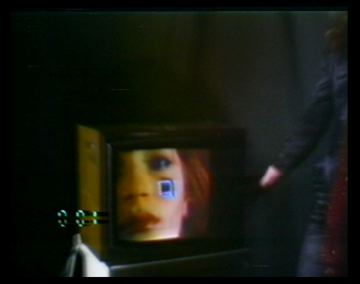 The music was composed by Claude Micheli.
And I did the film in collaboration with Eric Scala and Alexandra Aline, who was also art students in the ENSAD video studio.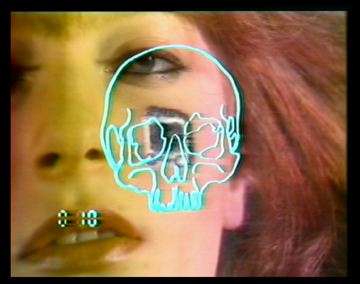 Because "3 minutes 12 seconds" is an cyberpunk apocalyptic countdown, In the afternoon before the opening, I decided to install in the showroom of the American Center, 4 red blinker lights, (like fire fighting vehicles), and two cyberpunk sculptures to give to the room an post apocalyptic atmosphere. (increasing by those effects the emergency drama feeling of the tape).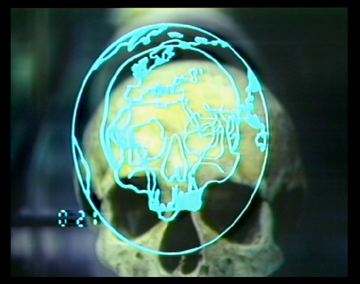 I was connecting the cables and the red blinkers to the sculptures when a little asiatic man enter, shake my hand strongly an tall me something in english with an incomprehensible asiatic accent.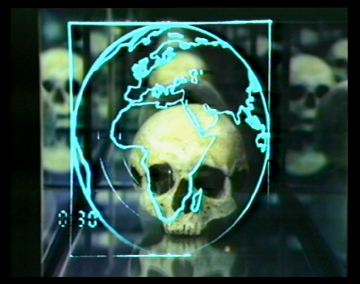 It was Nam June Paik who was congratulating me for my video art work.

A few minutes before, Don Foresta, my teacher, has projected to Nam June Paik all the evening video program.
When he saw "3 minutes 12 seconds before the end", Paik took Don arm and said those fabulous little words:

"You must work with this guy".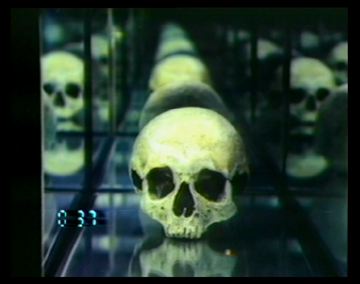 Those simples and magic words from the great master was powerful, they help me to obtain some notoriety in the little world of french video art. And that help me to show my video art installation in the center Georges Pompidou in 1983.

"Many thanks Paik"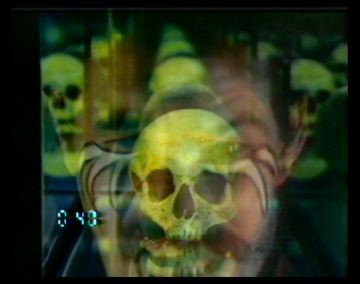 Ten years after, Nam June Paik ask me to send him a NTSC version of "3 minutes 12 seconds before the end" to show in his personal selection for the new york exhibition : Discover European Video (1990)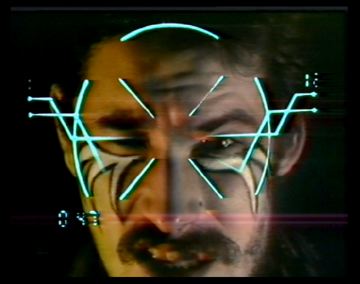 3 minutes 12 seconds before the end was done in U-Matic Pal, in the video studio of the Decorative Art School (ENSAD) between 1979 and 1980.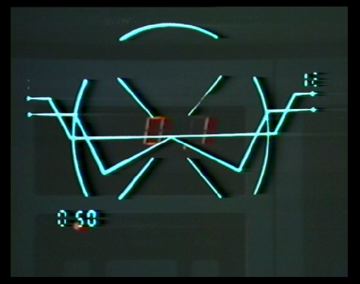 With an U-Matic Low Band SONY DXC 1610 single Tube camera and a VO-3800 Umatic-S Professional Portapack VCR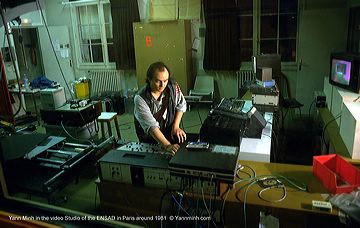 The editing was done on 3 sony U-Matic VO 5850P, The color effects was done with one of the first "video synthesizer" the Spectre. How there was in the studio only one TBC, We were obliged to make some effects in direct between one tape and a camera.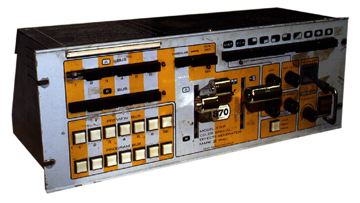 The switcher was one of the first build by sony.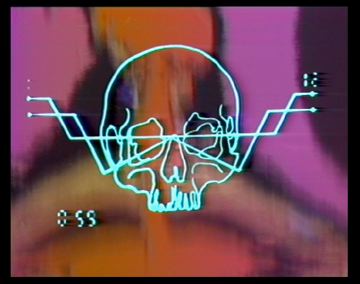 The graphics animations was done with traditional cartoon drawings, and the funny thing, is that some people thought it was computer graphics...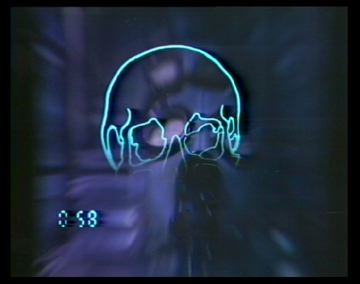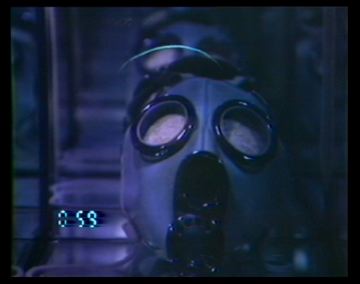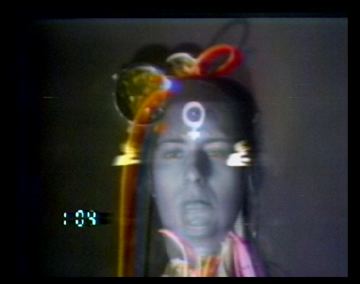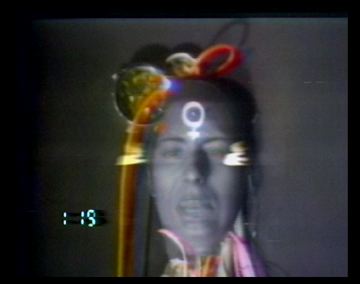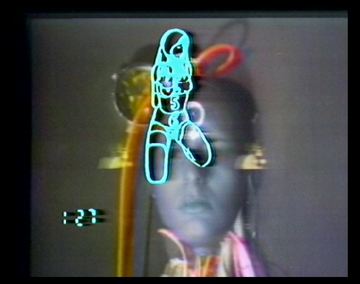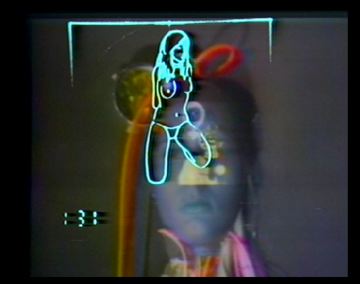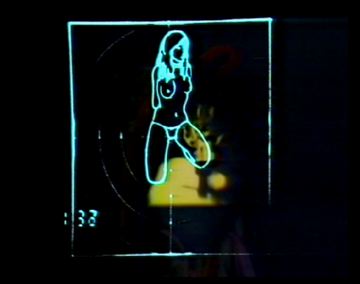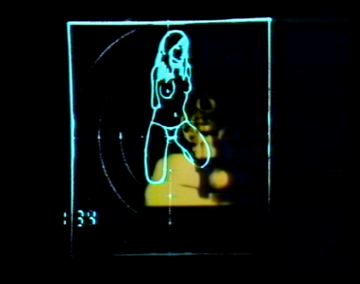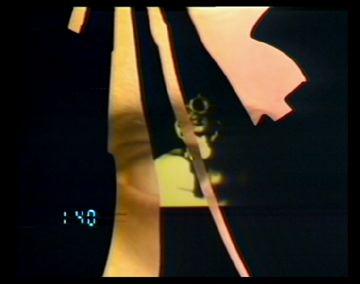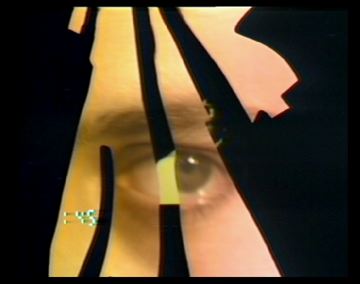 >